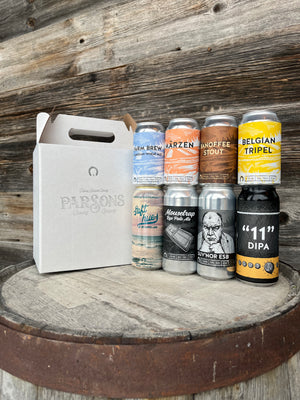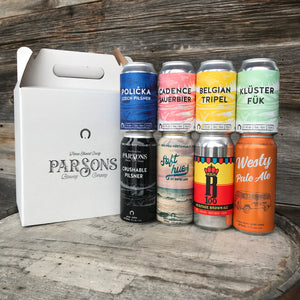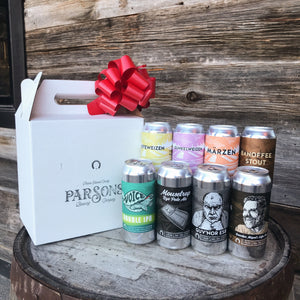 Seasonal Beer Essentials Subscription
Beers for every season featuring some of our regular seasonal, one-offs and an occasional flagship that the weather simply demands to be included.  Treat your loved one (or yourself!) to a revolving seasonally appropriate selection of Parsons' brews!   
Additionally, expect an annual birthday gift to show up in a timely manner to help celebrate the occasion. 

December, March, June, September (4 packages annually + birthday gift)

each package includes:
4 x 355ml cans

4 x 473ml cans

1 birthday gift ($30+ value limited edition merch/swag/glassware)

$150 (one payment)
Your Winter Seasonal Sampler Box will be delivered (or picked up) after December 22nd and will include:
Farm Brew Canadian Wheat Ale
Banoffee Stout

Soft Hues Dry Hopped Lager
Märzen
The Guv'nor ESB
Mousetrap Rye Pale Ale

"11" DIPA
Belgian Tripel