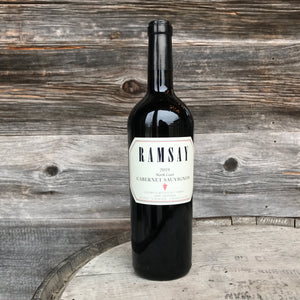 2019 North Coast Cabernet Sauvignon
Kent Rasmussen truly believes that the North Coast has the perfect terroir for growing Cabernet Sauvignon. He spent years searching the appellation for the best "vineyards farmed by really engaged farmers who value quality above all else". For this wine, most of the fruit comes from Sonoma, but there are a couple vineyard lots from Napa Valley, and Lake County as well.
This Cabernet smells like cherries and red currant, vanilla, hazelnut and subtle undertones of spices. These are carried forward to the palate with bright, rich fruit flavour with plenty of soft tannins.
This wine is the perfect partner for rich grilled meats, peppery sauces and dishes full of flavour!