How do I order beer for Home Delivery?
We ship beer anywhere in Ontario.
Order online and select Ontario Courier Shipping. Shipping rates are calculated by weight.
We ship your beer on Tuesdays and Thursdays, and it takes 1-2 business days to arrive at your front door!
If you live in Prince Edward County, Trenton, Belleville, Napanee, Deseronto, or Kingston, we offer free home delivery on orders over $50 every Friday. Please have your order in by 9am Friday for delivery that day, as that is when our van leaves the brewery.
When can I expect delivery of my order?
When your order has shipped, you will receive a tracking number for ICS Courier. Please refer to that number. It takes 1-2 business days (not counting weekends).
If you are expecting a delivery in Prince Edward County on Friday, you can expect it on Friday. Hint: We start in Picton, go south, and then head West and circle back North - make sense? Congrats, you know your way around The County.
Is your Bottle Shop open every day?
Yes! You can come in and get your Parsons Craft Beer every day of the week. Check the footer for updated hours of operation, as we change them up seasonally.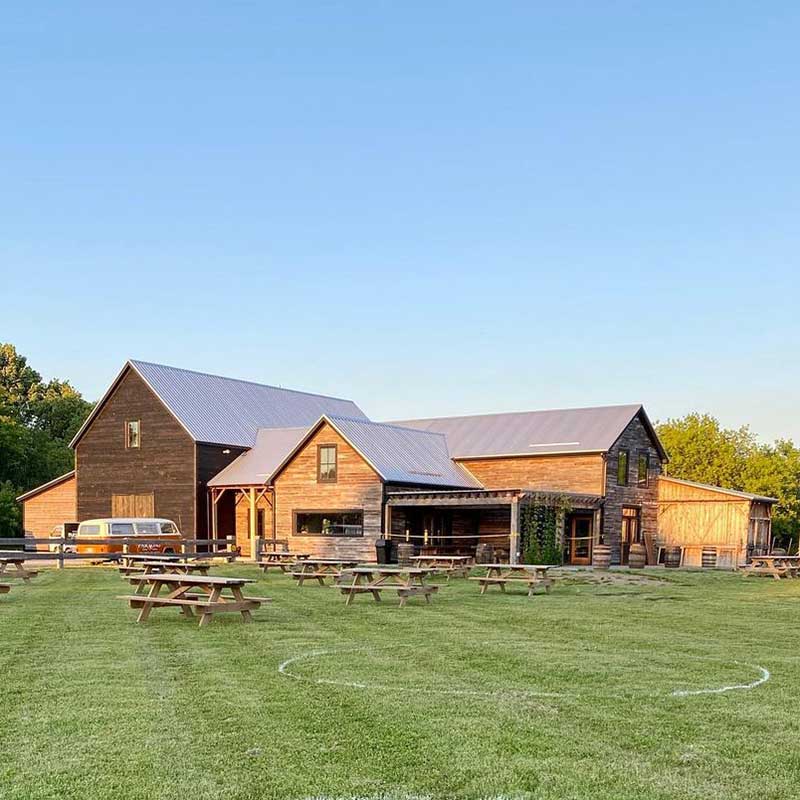 When can I visit the Taproom?
We can't wait to host you!
Please refer to the hours in the footer for Taproom hours of operation.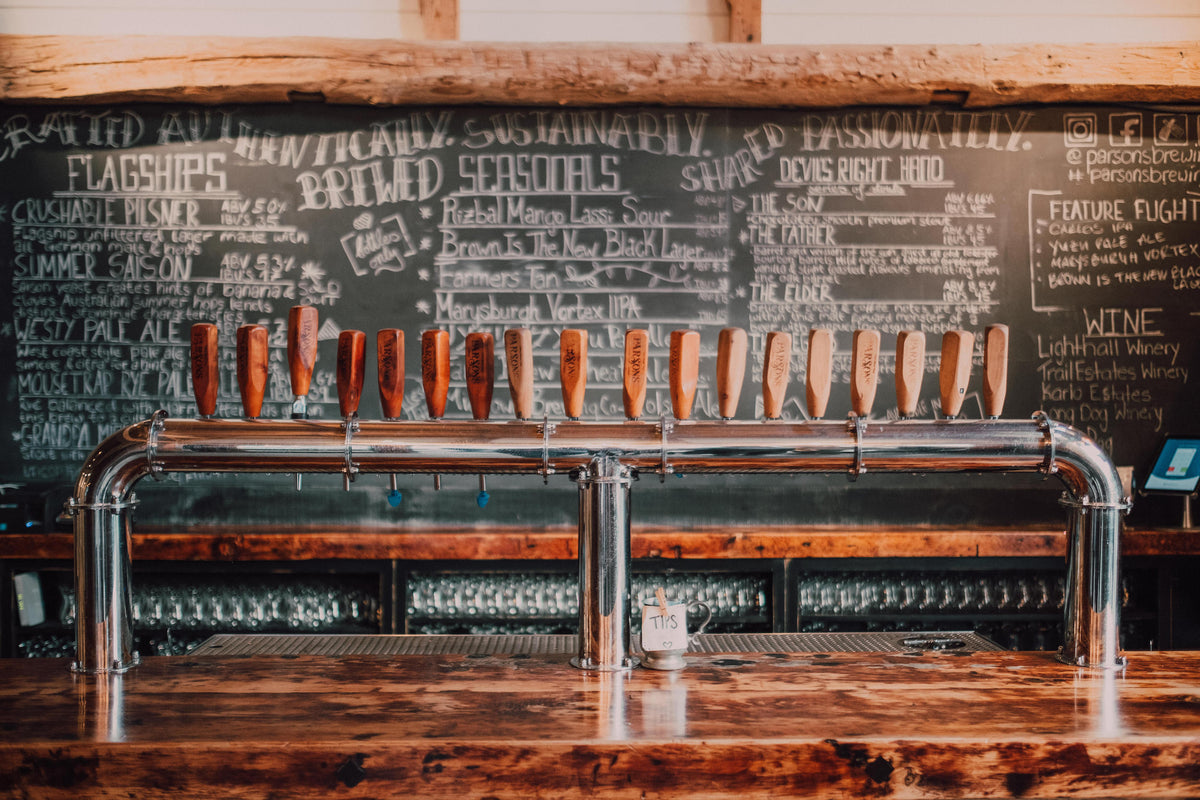 Do you offer Brewery tours?
At the moment, we are not offering brewery tours. However, you can catch a pretty good look at our facilities when you visit the Bottle Shop.
Do you serve food?
Connecting beer to the County's agricultural heritage, our menu showcases flavours that are a reflection of our diverse cultural background. You'll find Latin American flavours peppered throughout along with beer-loving classics. Our Chef works closely with local farmers and producers to source the freshest ingredients available.
Check out our MENU
Also, please consult the footer of our website for updated hours of operation, as our kitchen's opening hours change seasonally.
See you soon!
Do you offer flights?
Yes! We offer flights.
You can select four beers from our Draught Menu.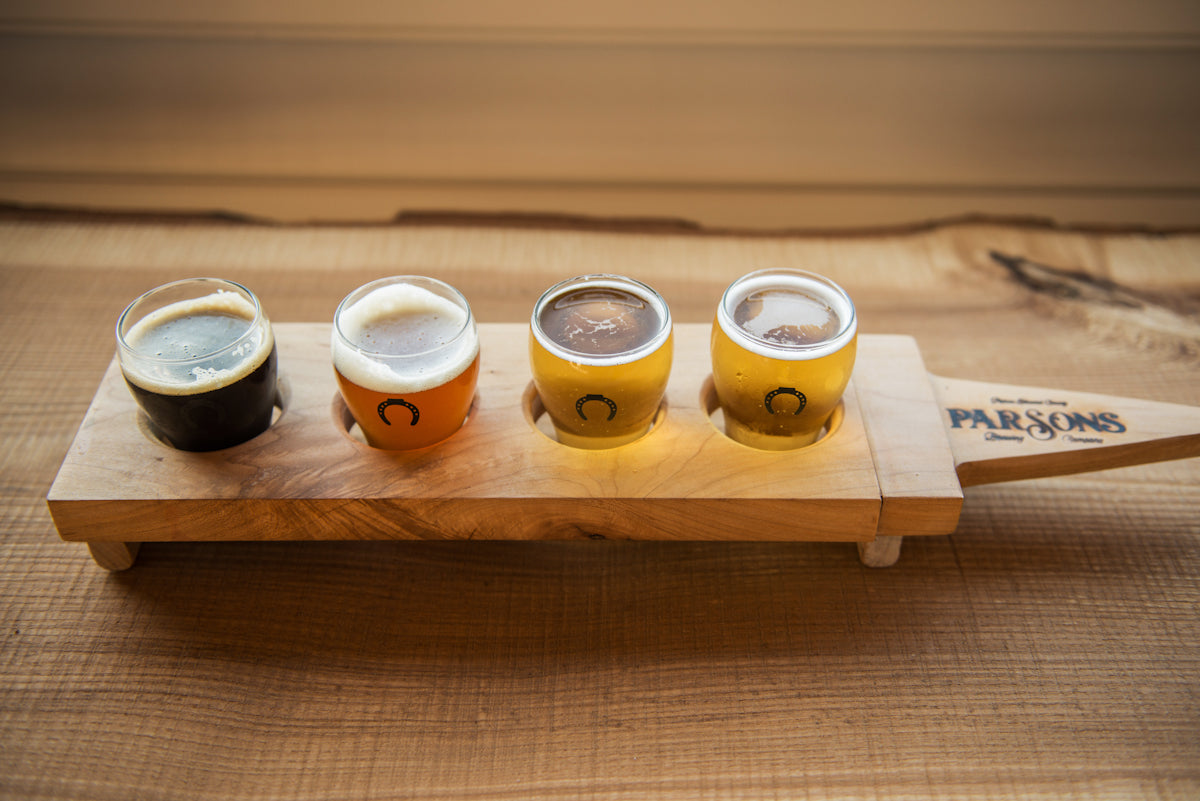 Can my dog visit?
Your four-legged friends are welcome in our Beer Garden! Just be sure to keep them on leash.
Do you have live music?
We love to host local musicians at the brewery.
Please keep your eyes on our social media @parsonsbrewing for updates on concerts and events.