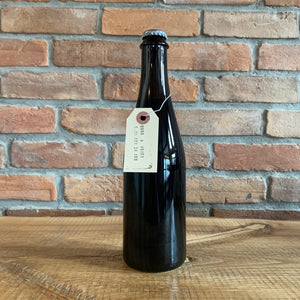 500 ml bottle ABV: 5.4% IBUS: 34
A blend of some of the best we have to offer: we took our Brown is the New Black Lager, and blended it with Pinot Noir and Chardonnay Grape juice from our Vineyard's 2019 harvest. You'll pick up subtle notes of grapes dipped in dark chocolate.
*Please recycle by returning your empties to your local Beer Store.