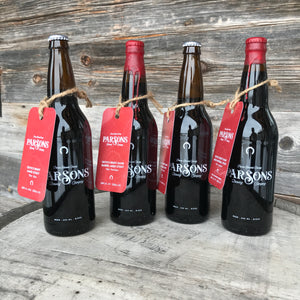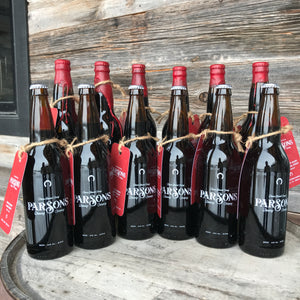 Devil's Right Hand Premium Stout Series
This is the base recipe for our Devil's Right Hand Premium line of stouts - a chocolately smooth brew that will warm the cockles of your heart.
This brew is a blend of multiple batches of The Son aged in bourbon barrels. Expect a fragrant winter spice nose with notes of vanilla and slight toasty flavours emanating from the oak. A thought provoking distinguished stout.
This Imperial Stout chimes in at 8.5% ABV without the slightest trepidation. Luscious dark cocoa and delicate coffee notes are evident within this malt-forward monster of a beer that maintains a velvety smooth balance despite its high ABV.
This is the barrel aged version of the Elder, aged in Old Forester Bourbon barrels. Luscious dark cocoa and toasty vanilla provide the backdrop for a warm boozy brew intended for fireside drinking.