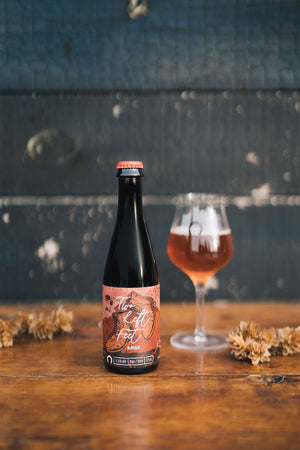 Parsons Brewing's take on a classic unique style of beer "as old as man" - Belgian Lambic - technically it can't be referred to as Lambic since it is not from the Brussels area (like Champagne can't be called champagne unless it is made in Champagne, France or parmigiano in Italy). ... so we call it a barrel funked bottle conditioned ale.
The second release of our Two Left Feet series this Kriek contains a blend of 5yr and 2yr barrels aged on a copious amount of Montmorency cherries for six months bringing forth a vibrant acidity. Bottle conditioned and suitable for cellaring for years. The tart cherry intensity will moderate in time with the funky brettanomyces notes taking a more prominent role in this multi-level textured beer.
*Please recycle by returning your empties to your local Beer Store.