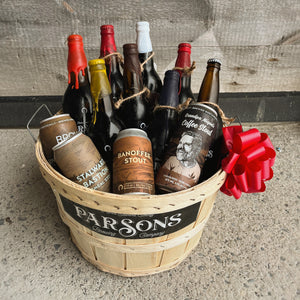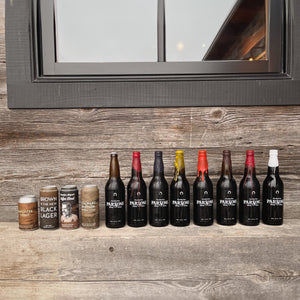 The Twelve Stouts of Christmas - Preorder
For the stout aficionado close to you, this is the ideal gift - the Twelve Stouts of Christmas from Parsons Brewing. 
While we firmly believe #itsnevernottherightseasontodrinkstout, there is something special about sipping a dark full bodied stout gathered around a fireplace, surrounded by loved ones during the holidays. 
This limited edition package includes two flagships, three seasonal one-offs and seven unique barrel aged beauties, spanning the style range from our delectable Grandpa Miguel's Coffee Stout to our Extreme Decadence Campfire Stout and even a nephew of our stout collection - Brown is the New Black Lager.    
We set these aside for you, you stout lover you.  Enjoy! 
Preorder now for pick up or delivery after December 1st.