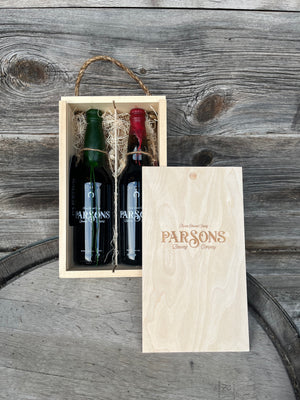 Gift Box: Kilted Mouse and DRH: The Father
We took our Mousetrap Rye Pale Ale and aged it in rum barrels and out came a masterpiece - Caribbean spices on the nose and palate contribute a warming effect balanced by a mild sugar cane sweetness reminiscent of a Scotch Ale. Dangerously smooth.
This brew is a blend of multiple batches of The Son aged in bourbon barrels. Expect a fragrant winter spice nose with notes of vanilla and slight toasty flavours emanating from the oak. A thought provoking distinguished stout.